April 5, 2020
Zanaka (F2)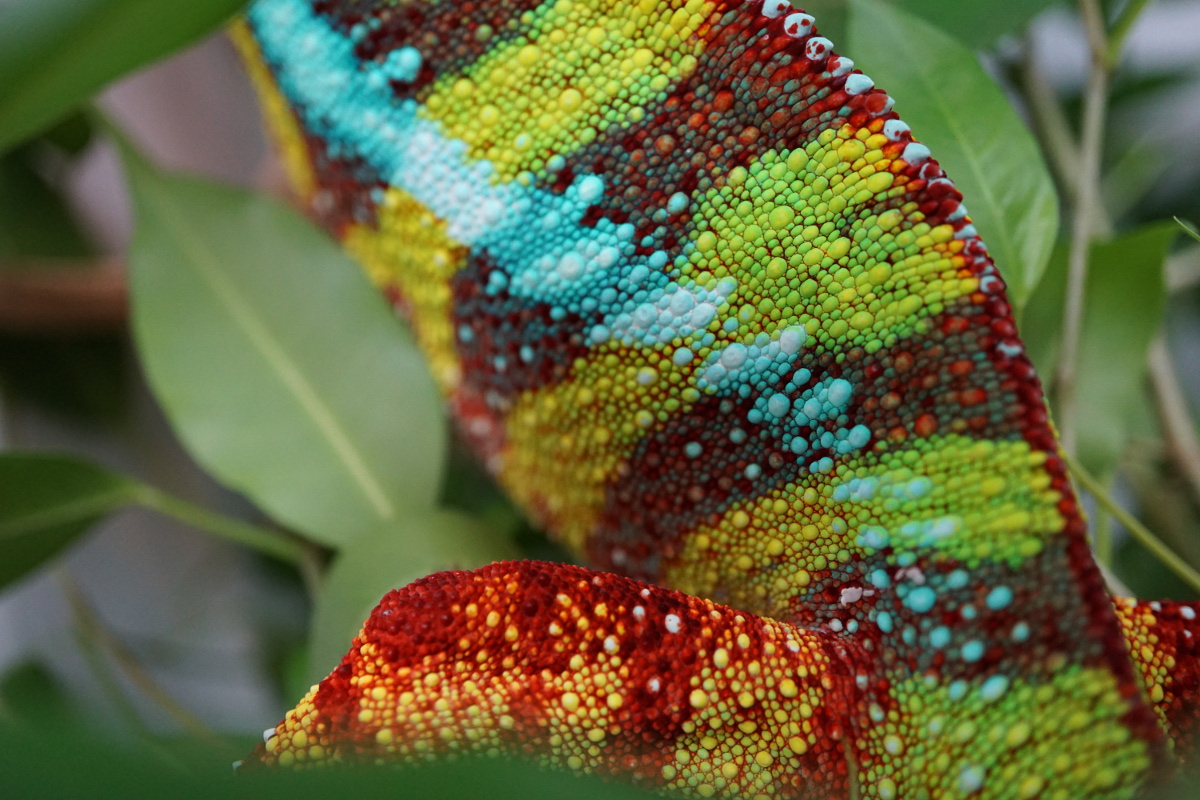 Zanaka is F2 because his mother's father was a wild-caught Ambilobe named Herb (Fanitso), owned by Kammerflage Kreations.
Bohana (CH)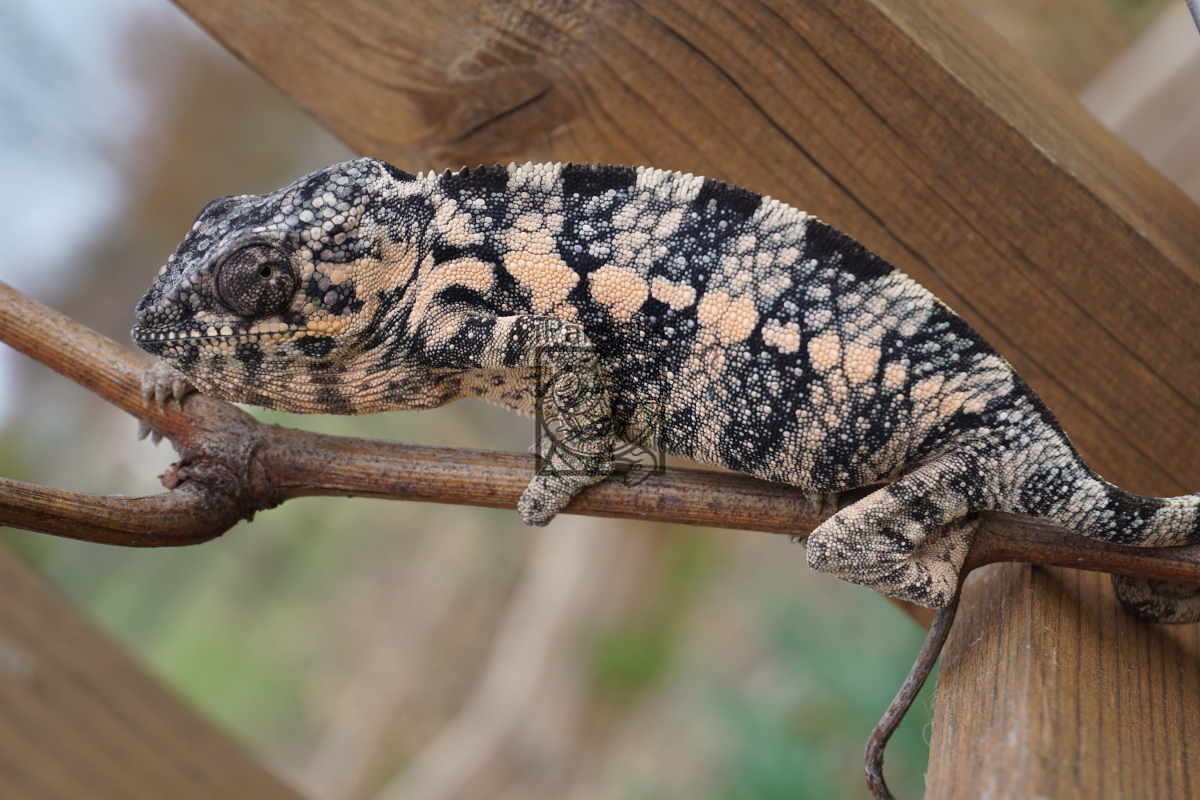 ---
Bohana was hatched by Busy B's Exotics from eggs laid by an Ambilobe female imported in 2019.
Bohana's brothers proved out and are some very nice yellow body blue bar Ambilobe, like this guy owned by Daniel Gordinho named Goldust: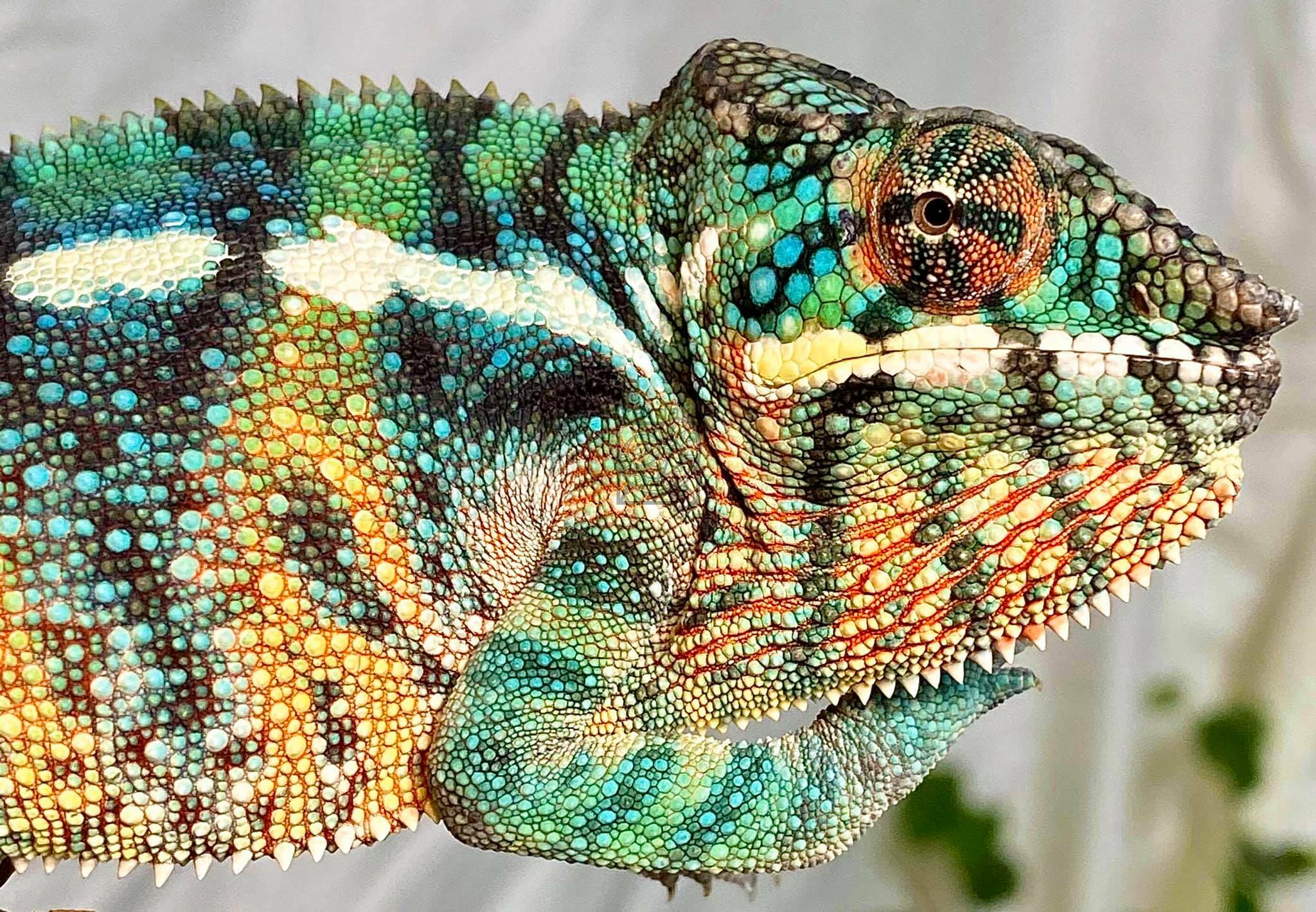 ---
I was thinking of pairing these two together, but Nugget has really impressed us. I decided to pair him with Bohana instead :).
Here are some shots of Zanaka chasing Bohana around the yard. Bohana is not that small. Zanaka is just a giant! Regardless, she isn't quite ready yet, so I did not let them breed today. Stay tuned!